Sidst opdateret :  03.05.2022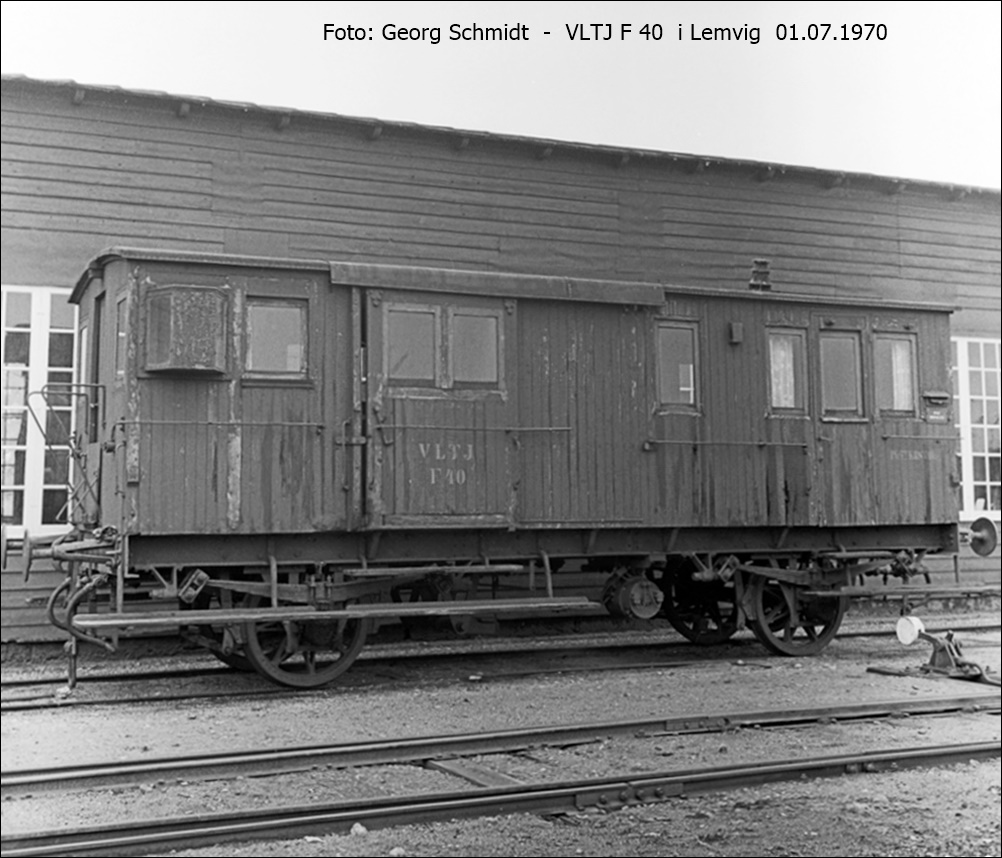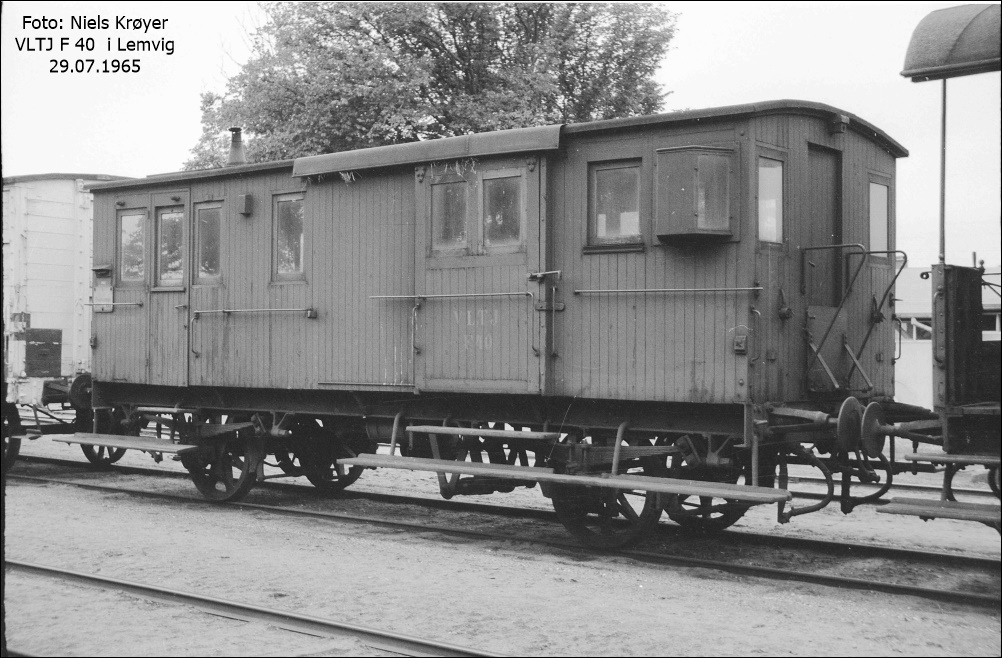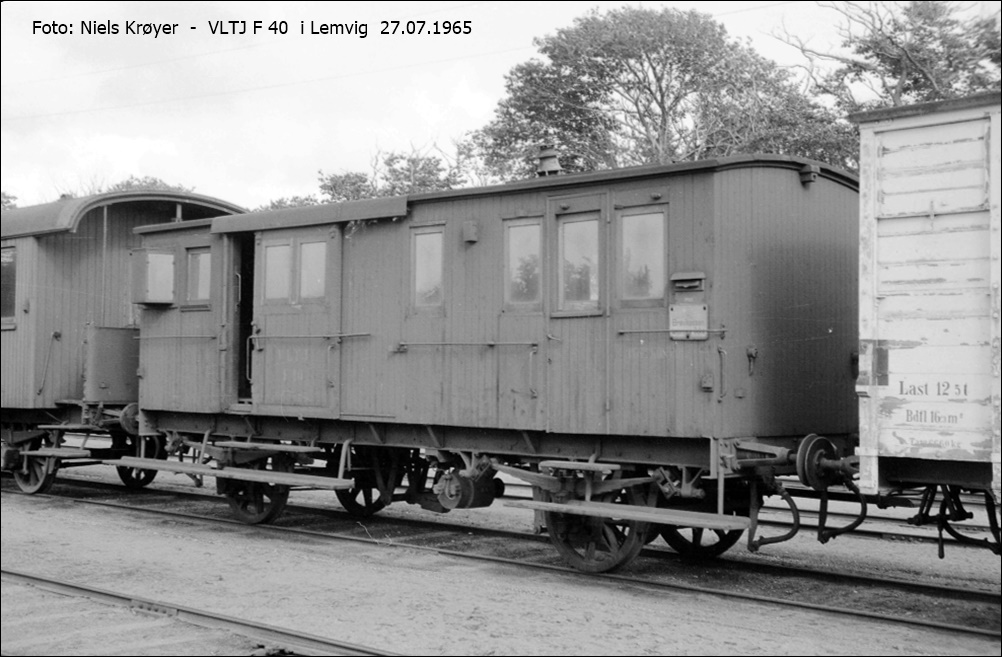 Status: Hensat
1891 – 1904 : VL(T)J Bremse 3
1904 – 1971 : VLTJ F40
1971 – 1990 : Privat eje
1990 : Foræret til SFvJ af medlem
Historie: Da jernbanen mellem Vemb og Lemvig åbnede i 1879, havde man kun indkøbt ialt 13 forskellige vogne. 4 personvogne, 2 lukkede og 5 åbne godsvogne samt 2 kombinerede post- og bagagevogne, henholdsvis "VLJ Bremse 1" og "VLJ Bremse 2". De to sidstnævnte vogne var de eneste vogne med bremser. Alle vogne var af en meget spinkel konstruktion pga. banens meget lette spor. Senere blev der behov for at anskaffe mere og tungere materiel, bla. "VLJ Bremse 3" og "VLJ Bremse 4" i 1891. Litra blev ændret til VLTJ F40 og F41 i 1904. Bremsevognene havde oprindeligt en ret kort akselafstand, men ved ombygninger i 1911 og 1928 blev denne afstand forøget. Efter at de to vogne fik trykluftbremse i 1932/33, kørte de videre som rejsegodsvogne indtil 1963 (F41) og 1971.
I 1990 kom VLTJ F40 til SFvJ, som har hensat vognen i remisen i Faaborg. Måske kan den i fremtiden komme ud og køre med VLTJ M6 – evt. M5
Kilde:
Peer Thomassen; VLTJ rullende materiel 1879 – 1979
Peer Thomassen; Med Lemvigbanen gennem 100 år
¤ ¤ ¤ ¤ ¤ ¤ ¤ ¤ ¤ ¤
Fakta:
Byggested: Scandia – 1891
Byggenr.: Ukendt
Tjenestevægt: Ukendt
Max. hastighed: 50 km/t.